Guide
SC:Transform
Building the new world. Working alongside our partners we provide the technical know-how and experience to ensure a successful transformation.
What is SC:Transform?
SC:Transform guides an organisation their a journey to cloud, underpinned by real world expertise of cloud technologies, business analysis and detailed planning & design services. Our approach encompasses consultancy, planning and migration services, facilitating live cloud services aligned to your business need.
Our team of engineers, architects and project managers have been delivering cloud migrations since 2010. We put these resources to work alongside your IT team in delivering your future state infrastructure. Our aim is to always enable partner organisations to manage their own hybrid cloud infrastructure, not to build a dependency on an external provider.
By providing an a-la-carte service, SC:Transform allows you to build a resource profile that meets the needs of your own teams strengths and weaknesses.
What our clients say...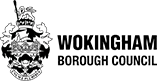 When we made the decision to move our digital services to Azure it was then a case of finding the right Microsoft partner. Shaping Cloud came highly recommended and their consultancy and delivery offerings have enabled us to lay the foundations for our ongoing service redesign. We have been able to realise significant cost savings and now have a strong and reliable platform that will support our transformation vision for the delivery of 21st century local authority digital services.
South Yorkshire Fire and Rescue (SYFR) commissioned Shaping Cloud to analyse the amount of paper processes that were present and to help provide the organisation with a roadmap for digital transformation. Shaping Cloud were professional, thorough and dedicated in finding the manual and sub-optimal processes which SYFR needed to modernise. The report provided by Shaping Cloud was presented to our Senior Management Team and fully adopted and welcomed.
It's great working with an SME that can take the time to understand the NHS, can take the time to understand the locality, and so for us it was really about that service that we got. They took time to understand us and actually tune their output to what we needed as well so with bigger companies you find a one size fits all model, it really wasn't that – it was about the service that we needed.
Features
Integrates alongside in-house teams & outsourced providers
A-la-carte approach allows you to build the right team to support your transformation
Years of experience in delivering hybrid cloud infrastructures that your technical team can learn from
Benefits
Work with certified engineers from a Microsoft Gold Partner, bringing deep expertise on Azure.
Wide pool of associates and partners with expertise in every area of hybrid cloud such as networking, security and storage.
Up-skill your technical team and build a sustainable model of I.T. service delivery.